About Nunnally Financial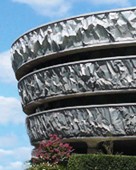 Nunnally Financial Services was established to better serve the financial needs of my clients.
With personal experience in the financial services industry since January 1979, Nunnally Financial Services will help you reach your financial destination.
As an independent advisor, the resources available through Nunnally Financial serves to enhance my position as your financial advisor.  We provide a diverse line of financial services, products and companies.  You may also be assured that all of my associates as well as myself will offer you the most professional and confidential services. 
I look forward to working with you!
- Melvin B. Nunnally, III